Hope for Children Foundation = Hope for Children
Hope for Children Foundation makes known the FBI Reported 97% Percent of Child Abuse Victims are Not Protected!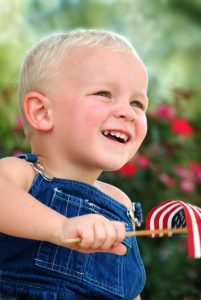 Hope for Children Foundation knows the worst nightmare for loving parents is a brutal reality for many of the children, in our country, in our world, and sadly, in our presence!
We are Hope for Children Foundation, also known as Hope for Children, a top children's charity, and one of many excellent charities for children. We are a top children's charity, rated by Guidestar whose site is Guidestar.org. We are a charity you can trust. Hope for Children was established in 1998, and has operated since 1998. We create lasting change for children.   We are an authorized non-profit organization for kids authorized as an IRS 501(c)(3). Some consider us a child foundation. We seek to help children, prevent child abuse and hope to stop child abuse.  We offer help to victims and survivors of abuse through various services including free movie classes about child protection services and emergency response classes. We offer many services to the general public free of charge. We are considered one of the best children's charities in the United States for families. We invite you to volunteer or donate to support this charitable organization's mission.
Hope for Children Foundation provides many forms of classes and assistance to help children for FREE!  Our training is valued at over $3,000,000, but  we offer it to you and your family without charge. We hope to enhance love throughout your family.  Our training programs address many topics but not limited to: child abuse, abuse to adults, sexual assault, domestic violence, stalking, human trafficking, elder abuse, and much more.
I can't thank you enough if you are one of the many who have come forward and spoken out about sexual abuse you experienced. This is a very difficult choice for most people because of the emotions a victim experiences. Many charitable organizations like our 501(c)(3) non profit, Hope For Children Foundation, have worked many years to help victims of these horrific crimes. We want to thank #MeToo and Time's Up for your work and support for victims. Every victim such as Simone Biles and the other Olympic gymnastic team members who are abuse survivors are truly our heroes.
Hope for Children Foundation Free Emergency Response Training Programs

We offer more than 25 FREE online training videos and/or movies. Please see Movies or Training menu above, then select Training Videos.
Hope for Children Foundation also provides valuable referrals for victims and survivors of sexual assault, domestic violence, stalking, human trafficking and other offenses. Please see menu above for Services, then Victim Services.
Cognitive Behavioral Therapy, (CBT) referrals are available to the general public, #MeToo – Time's Up participants, and perpetrators of violent crimes. We all must do what we can to help stop these violent crimes from happening. Statistics show long term CBT and training have helped significantly to reduce violent crimes. We must help each other to become ethical, loving, productive and respectable citizens.
Please see menu above for Services and then Services for Offenders.
Hope for Children Foundation Provides Job Listings
Just search the above menu under Texas Jobs to help the unemployed find a career of their choice. Unfortunately, some of those who lose their job end up without funds for food, shelter, and other necessities in life. This situation would cause almost anyone emotional trauma. As human beings we must care for our neighbors and do our best so we all thrive in this lifetime.
Please Click on the Video Below
Learn how devastating child abuse is in America
Abused children need all the support possible to recover from trauma experienced by the hands of their abusers. 30% of child abusers have experienced abuse on their own bodies during childhood. Child abusers need help with learning how to break the cycles of violence.
Hope for Children Foundation, an Acknowledged Leader in America, intending to reduce cruelty and violence against children, adults and you. 
FBI Report – Effects of child abuse are devastating to children. About 97% percent of abused children reported to the legal system are not protected by the legal system. This fact was calculated from input received by the FBI from law enforcement agencies within each state throughout the United States. Hope for Children Foundation spot checked this statistic and unfortunately, this national average is correct. What will you do within your family to help stop child abuse?
Hopefully child abuse does not exist in your family, although what if child abuse does exist in your family? You can get help to stop it. Yes, we want to help you and your family to live an abuse free life. It takes work and commitment, and with the right help, it is possible. This children's charity provides free online training intending to help you and your family. The training helps to achieve living an abuse free life, prevent child abuse and stop child abuse in your family.
Hope for Children Foundation uses the power of the Internet, via our Web site https://hopeforchildrenfoundation.org/ to enable a local, national and global presence. We extend an invitation to you, join us please and our mission to help prevent child abuse. Start by accessing our free online training to help stop child abuse. Learn about true love, kindness, respect, and a call to justice for precious innocent children. Learn to exercise positive interactions within your relationships daily. Support our social media and share with your family and friends. Let them know we are one of many great charities for children. We do not charge for this training, it is our gift to you, your family, and friends.

Child abuse includes but is not limited to: All violence against children, bullying, domestic violence, child neglect, physical abuse of children, strangulation, starvation, indecency with a child, sexual assault, incest, rape victims and murder. Child abuse statistics show most children are sexually and/or physically abused by people they know and trust. Hope for Children Foundation encourages you, your family and friends to educate yourself about these issues by reviewing the FREE video training available through our Youtube, HopeForChildrenFndTX  Channel or Click on Training on this Web site https://hopeforchildrenfoundation.org/ Learn how to report child abuse and perhaps help save the lives of your children.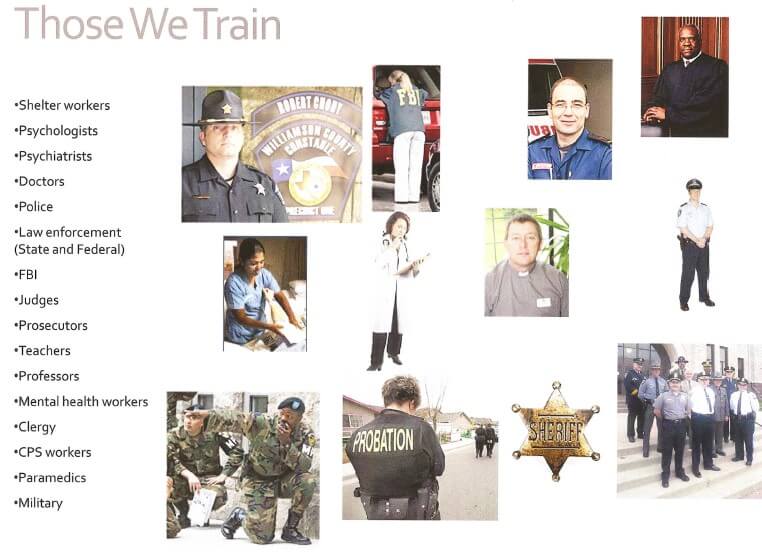 Hope for Children Foundation a Leader in America
Hope for Children Foundation is an acknowledged leader in America. Hope For Children Foundation is involved with the fight against child abuse in the United States and abroad.  We are a top rated children's charity. Children are very vulnerable and need the nation's help, especially since child abuse is everyone's business! Since 1998, we have encouraged families to take steps and learn how to reduce violent crimes within their family. It just takes one brave person in a family to begin reducing violence in the home, and create lasting change for children. Please be the voice in your family to help your family members. Remember violence is a learned behavior. Non-violence is also a learned behavior. We all must value the relationships within our families. Please start now and allow Hope for Children Foundation to help you and your family. We are one of many children's charities, although our services are unique. Our training is free, should you find you or your family have gained value from our online training, please donate to further our mission. In most situations your donation is 100% tax deductible. Just click on our donate button and follow instructions, no matter how small or large the amount of your donation, it all adds up. You may also mail a check to our secure P.O. Box at Hope for Children Foundation, P.O. Box 191028  Dallas, Texas  75219
Helping children is the goal of Hope for Children Foundation. We are here to provide guidance, support, suggestions, answers and education. Helping to find the right path of action for protecting your child and your family from abusers is our goal. Full awareness of the immediate needs of crime victims will allow first response teams including state and federal law enforcement officers, judges and court personnel to make qualified decisions from the start. Then the "right actions" must follow to bring about better protection for victims.
The law enforcement training is available through our FREE video training. We feel it is important to train the general public with some of the training we provide to officers. Many abusers and their attorneys already know much of this information. It is time for victims, their families, neighbors and the general public to receive this knowledge. United we can take steps to help stop child abuse! We also provide training on The Violence Against Women Act. These federal laws provide excellent protection for children, women, and men. It is the goal of Hope For Children Foundation to prevent cruelty to children. We provide free seminars and online video training to the general public, and to professionals who are charged with protecting children and adults against sexual assault and domestic violence. Trainees have received the education courses well. 
A message from this Co-Founder of Hope for Children Foundation
Many children in America are suffering. It is extremely important for each citizen and family to understand state and federal laws concerning child abuse. Knowing your legal rights and the rights of a child are most beneficial, should you ever find yourself in a court room attempting to protect a child from abuse.  Taking these steps are the right actions toward protecting your children and other children in your neighborhood and community. Our goal in life is to provide great survival and protective training through this child help foundation. We join with many other child abuse organizations and child abuse charities to protect children.
In addition
Other entities are collecting money from the general public by using our name, Hope for Children Foundation without our permission. We built a good name, Hope for Children Foundation, as an acknowledged leader fighting against child abuse. We filed for and received registration certification for our Trademark name, Hope For Children Foundation. The Hope For Children Foundation Trademark Registration Number is: 5,409,810. We proved we have continuously been in business in the United States of America operating as Hope for Children Foundation, since April 2, 1998, long before anyone else has continuously operated with our name. Please review the facts by going to the United States Patent and Trademark Office Website ttabvue.uspto.gov for the Trademark Trial and Appeal Board, Proceeding #92058111. The ESTTA Tracking number is ESTTA704309. The Serial Number of the Trademark request for our name, Hope for Children Foundation is 85673965. Then you too, will know the facts.It takes this nation to help protect our nation's children, we can not do it alone. We need your help!
Please join Hope for Children Foundation in our call to love, kindness and justice for children, better protecting the lives of our nation's young children. Start this process by accessing the free online training available through this site, Training, Training Videos, and our YouTube Channel HopeForChildrenFndTX, along with other social media, Google +, Facebook, Twitter, Linkedin, or Blog by clicking on the Links and/or Click Community – then click on Blog to submit your comments."Donations are appreciated to help continue the mission of Hope for Children Foundation.  We are listed with Guidestar as one of the top charities within the United States of America and abroad. They have certified our organization with their highest Platinum level. You may also help us by selecting our organization to receive a donation through Amazon Smile when you purchase something through Amazon.com. Their program is called AmazonSmile. Just select our IRS 501(c)(3) EIN authorized number 75-2756638 when you select the charity of your choice.
Using Paypal
We use PayPal, a secured line to protect your privacy. We also accept checks should you want to mail us your generous donation. On behalf of the children we serve, we thank you. Our patrons make a big difference to our mission.
We are grateful for your donation, no matter how small or large it may be. Thank you!
I cannot thank you enough,
Patricia L. Hope Kirby
Executive Director
Hope for Children Foundation ® also known as Hope for Children