Posted by Patricia on Jun 13th 2018
Cultural competency and diversity education and the opportunity to diversify the knowledge and beliefs of all MDT members are relevant components of the investigative and intervention process. When the MDT enhances its ability to address cultural barriers, multiple professionals are better positioned to provide resources and education for caregivers. Similarly, substantiation bias may result in unnecessary adverse effects on families' lives and it is important that investigative professionals have the tools to conduct an objective evaluation for all cases of child physical abuse.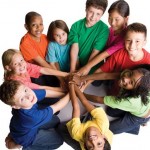 Cultural Competency and Diversity Education
When determining the capacity of the Child Advocacy Centers to begin serving child victims of physical abuse, the CAC should do a thorough review of NCA's current Standards for Accredited Members in effect and review their current policies and protocols to determine what changes in practice and documentation will be necessary to assure continued compliance with all essential components of the accreditation standards.
Determine Child Fatality Responses
Determine how physical abuse cases fit into the child fatality response. The response may be jointly conducted or completely separate. As an overlap may exist, there should be a coordinated effort among the responses. Likewise, committing the coordinated investigation to written protocol (if such a protocol doesn't exist already) is encouraged, and should be inclusive of all disciplines' roles and responsibilities and methods for sharing info, typical timelines, etc.
Case Scenarios
Responding to and investigating reports of physical abuse may pose new challenges and decisions for existing MDTs. For example, children reported as physically abused are frequently very young, and a forensic interview of a child may not be possible. Or, a child may be hospitalized for an extended period, requiring a decision to be made about where and when to interview the child.
Multiple Medical Professionals
Multiple medical professionals often play a critical role in the determination whether an injury is the result of abuse, as determining when an injury occurred and who had access to the child at the time of injury are key pieces of information needed to identify a primary suspect. Prompt response and immediate coordination is essential.
Thank you for reading this information to ultimately better protect child victims.
Hope for Children Foundation aka Hope for Children