Posted by Patricia on Jun 12th 2018
Multidisciplinary Approach Serving Child Physical Abuse Victims
Using a multidisciplinary approach to providing training and increased knowledge specific to physical abuse will be beneficial to the overall process of enhancing these services at the Child Advocacy Centers. Each discipline can provide valuable cross-training opportunities for each involved team member. The outcome will be instrumental in assuring that the entire team learns the unique dynamics which may be involved when responding to physical abuse, the differences in investigation techniques and requirements, the types of follow-up services a child and/or caregiver may need to receive, and the mandates involved in both protective services and/or prosecution of these cases.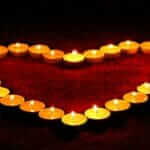 Multidisciplinary Approach
Victim advocates have the potential opportunity to be a part of preventive efforts and/or to incorporate such parental education/resources into their work with caregivers. The advocate is essential to ensuring a holistic, family-focused approach which can result in the identification of potential domestic violence in the home or of siblings as potential victims/witnesses.
Medical Providers
Medical providers on the team are essential in sharing the medical perspective in physical abuse cases. Is an acute medical exam needed or a non-acute exam? How do the different types of exams play out for physical abuse cases? What are the guidelines for an acute case of physical abuse? How does the time frame look different for acute vs non-acute physical abuse cases?
MDT
The MDT should consider how to assess if the medical representative for their team has the necessary capacity and availability to provide quality expertise for the MDT. Make sure the medical representative is willing to serve the team by routinely participating in MDT case review meetings and can appropriately access the necessary records and documentation to provide adequate information. This may be a very different role than the medical provider who conducts exams for these cases.
Medical Specialists
Often times, physical abuse cases present at the emergency department at a hospital or urgent care setting. Professionals in these settings may not be involved in the MDT and unaware of how the medical information affects the investigation. There may often be numerous medical specialists involved in a specific physical abuse case. Having a committed medical provider on the multidisciplinary team who can assume the role of liaison to the medical providers at the hospital will have a beneficial impact for both the medical outcome and the future investigative component of the case.
Thank you for reading this information to better protect child victims of physical abuse.
Hope for Children Foundation