Posted by Patricia on Dec 7th 2018
Hope for Children Foundation encourages all Americans to come together at this time and give thanks and recognition to our 41st President of the United States, former President George H. W. Bush.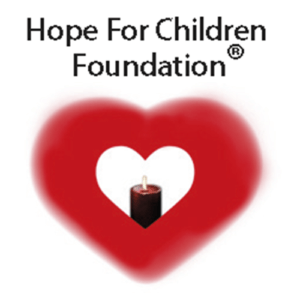 President George H. W. Bush
… is remembered for his firmness and skillfully handling foreign affairs during a tumultuous time for the United States of America, during his presidency. Just months into his first term, he responded to the dissolve of the Soviet Union and oversaw the U.S. military's removal from power of Panamanian dictator Manuel Noriega. Soon, as President, he responded to then Iraqi President Saddam Hussein's invasion of Kuwait (August 1990), creating a national coalition and leading a military strike to drive Hussein out of the oil-rich country. Former President George H. W. Bush's handling of the invasion in Kuwait is largely viewed as his greatest success as president.
Loving Husband
The softer side of former President George H. W. Bush, was embraced by his lovely wife, Barbara. Most anyone observing their actions, could witness the commitment, love and warmth between former President George H. W. Bush and his beautiful wife. They also seemed to have a very loving and close relationship with their children, grandchildren and more.
Courageous & Patriotic
May they rest in peace, as they have clearly left a legacy. Hope for Children Foundation takes this special time to thank both former President George H. W. Bush, and Mrs. Barbara Bush, for efforts they made to better the lives of Americans. Former President George H. W. Bush, and Barbara are missed by many people as shown during this past week. They are loved by many throughout the State of Texas, the nation and the world. They both were courageous, patriotic and loved Americans. While the task was not easy, they both seemed to do the best they could for all Americans, before, during, and after his presidency.
Love & Kindness
They will long be remembered for many things, especially their love and kindness.
Thank you for reading this,
Hope for Children Foundation