Posted by Patricia on Jan 31st 2019
Super Bowl LIII Event
Helped in the arrest of at least 33 people trafficking humans as sex slaves. In the past five days, at least 33 people were arrested for sex trafficking
charges, and will be in jail during Super Bowl LIII. Law enforcement officials reported the offenders were arrested in Atlanta, Georgia. Four victims
were rescued before this weekend's Super Bowl. Super Bowl LIII is set for Sunday afternoon, February 3, with the Los Angeles Rams vs. the
New England Patriots. May the best team win. Both teams are to be praised for their talented work all season. We thank all of you and best wishes!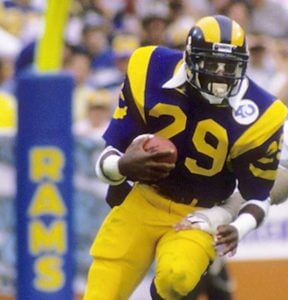 A special thank you is extended to Georgia authorities for saving the lives of trafficking victims in Georgia. Law enforcement officials are helping to create positive futures for children, adults, and families in Georgia. Hope for Children Foundation®, located in Dallas, TX, offers free services to the general public in all fifty states, through the power of the Internet.
You Can Make A Huge Difference
Hope for Children Foundation®, Co-Founder, Patricia Kirby Rasmussen, asks: "Will you help us make a huge difference in what can be accomplished for children, adults and sex trafficking victims this year? Children and other victims are in desperate need of your help. Too many times, state and federal law enforcement officers, such as the FBI witness major events like the Super Bowl, commonly attracting big-spending travelers. Some of the travelers are often associated with sex trafficking. Please learn to identify and help these victims by reviewing the free video training. Just click on the link:"
https://hopeforchildrenfoundation.org/responding-victims-human-trafficking/
Secretary of Homeland Security Kirstjen Nielsen said, "The traffickers are part of networks that move from city to city for events to cash in on the influx of people willing to spend money."
Victims of Human Trafficking – How You Can Identify and Respond
This video addresses the need to better serve victims of human trafficking. This information will assist the average person to identify a victim of human trafficking and possibly save the victim's life. A component of this video, a resource guide, provides resources about what defines human trafficking and the responses to this crime.
It was produced by Video/Action under Grant No. 2003-VT-BX-K012 awarded by the Office for Victims of Crime, Office of Justice Programs, and the U.S. Department of Justice with footage from NBC News Archives. The U.S. Department of Health and Human Services and the U.S. State Department authorized Hope For Children Foundation to educate the public through the use of the video, see the Website: hopeforchildrenfoundation.org and on YouTube.
Human Trafficking occurs throughout various cities in the United States of America and is a huge issue. Some people wanting to immigrate out of their countries, are taken in by lies, and are forced to live a life of slavery, mislead by promises of a better future for themselves or their families, young, old, big and small. This video details the plights of those who escaped their torment and some who didn't. The people who reached out and asked for help, received help. This video also contains material on how to spot someone who may be part of the human slave market and how to help them out. Hope for Children Foundation, a 501©3 charity, an anti-sex trafficking advocate working to inform the public about warning signs, urges the public to notify authorities should one suspect or believe someone's being used as part of a sex-trafficking ring.
While it can be very difficult to maintain communication with a victim of human trafficking, do your best and always follow up when promised.
Human trafficking is the exploitation of another by force, fraud or coercion. This criminal venture has two elements: (1) forced labor (servitude) or (2) commercial sexual exploitation (forced prostitution or sex trafficking).
SEX TRAFFICKING
Being diligent and maintaining contact with a victim can go a long way to ultimately pulling them from the life of human trafficking. Victims might not only endure physical torture, but many suffer from psychological abuse, resulting in post-traumatic stress disorder, depression, stress, and anxiety. According to the United States Department of Health and Human Services, many victims are dealing with dreams and promises that quickly turned to traumatic situations. Victims find themselves trapped in the sex and service industry, living with inhumane treatment, physical and mental abuse and threats to themselves or their families.
Identifying sex trafficking cases, especially juvenile cases, can prove difficult, but not impossible. Some victims may appear to be "free to move" or willing to work by their own volition, but in actuality, they may be operating out of force or fear (e.g., they may be "willing" to perform sex acts in an effort to protect their family, children, or themselves from threatened harm).
Some sex trafficking indicators law enforcement can look for are victims who:
• Avoid eye contact
• Lack identification or money
• Have tattoos or branding of her "boyfriend" or "daddy" or known pimps
• Have unexplained bruises, cuts or other signs of physical abuse
• Are fearful of or aggressive toward law enforcement
• Change stories or refuse to be honest
Due to their experience, many do not self-identify as victims. Many victims defend or protect their abusers or traffickers. They do this out of loyalty to or affection for their abuser, fear of law enforcement, fear of retribution, fear of retaliation, or simple animosity toward law enforcement based on previous encounters.
LAW ENFORCEMENT RESPONSE
There are three essential needs law enforcement can address: (1) sense of safety, (2) environment to safely express the emotions of victims, and (3) addressing the next steps.
This information is provided to you and your family, as a gift of love. Help celebrate the lives of children and families in America today, and in generations to come! Should you be in a position to donate to Hope for Children Foundation and support helping victims, survivors, and the public at no charge to them, a donation button for PayPal is available on our Website.
YouTube video: https://www.youtube.com/watch?v=QsTprsgyUuM
For more information please go to the Website of www.hopeforchildrenfoundation.org and click on the free Training videos, movies, or donate.
Thank you,
Hope for Children Foundation