Posted by Moderator on Oct 3rd 2012
Prepare backlash experience before you go to court concerning child abuse. The law is written to protect children and adults but sometimes the "law" fails to protect them. Abuse provokes a variety of responses in different people. Some are instinctively protective of victims while others feel skeptical or want to distance themselves from victims perhaps because of their own shame, self -interests or past experiences.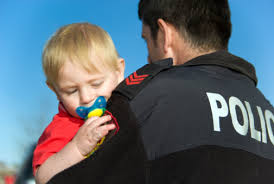 Backlash Consequences
Consequently, anyone who reports abuse should prepare for the possible backlash of the legal system. Difficult as it is to believe, children are sometimes returned to the abuser due to ignorance, bias or corruption. We encourage reporting of abuse in every instance and the law requires it in a number of circumstances. But, a complainant that reports abuse should be prepared to relentlessly pursue justice despite any setbacks encountered and in full knowledge the road ahead maybe long, painful, difficult, frustrating, expensive and even destructive. The FBI reported approximately 97% of abused children reported to the legal system are not protected by the legal system. This is a national estimate stretching across the United States of America.
Multiple Actions
The complainant could be the victim of multiple actions of wrong doing by the offender and its accomplices to deter the complainant from seeking justice. The process of protecting a victim can be nothing less than heartbreaking when the system fails a victim, despite extreme emotional investment. There are complications that terribly frustrate those in these trenches.
Emotional Torture
Therefore, victims and their protectors must be prepared for the emotional torture that could be experienced should the system fail to protect the victim. We refer to this process as Backlash Preparedness. Do all you can to keep your balance in life by eating healthy foods, exercise, spend time with those you love and those who love you. Do things you once did before the victimization when you were happier. Example: If listening to music made you happy, then listen to the music you find of interest.
I cannot thank you enough,
Hope For Children Foundation
Board of Director Members
Made available through the Web site of https://hopeforchildrenfoundation.org/