Posted by Moderator on Jun 27th 2012
Former Teacher Sentenced
Federal Prison for Child Pornography – One More Perpetrator of Child Pornography Crimes – Away From Our Precious Children
A former teacher sentenced to federal prison for child pornography, had taught with the Canutillo Independent School District in El Paso, Texas. It was reported this month, June 2012, the 46-year-old former teacher was sentenced to 90 months in federal prison followed by ten years of supervised release for receipt of child pornography plus a $2,500 fine in which United States Senior District Judge David Briones ordered he pay. Now, one more perpetrator of child pornography crimes are placed far away from our precious children.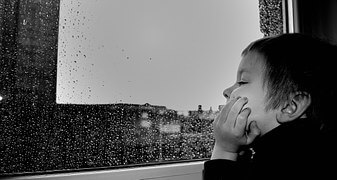 Pleaded Guilty
In January 2012, he plead guilty to the charge after agents with the Federal Bureau of Investigation executed a search warrant at the defendant's residence in 2008, seizing three home computers and electronic media. The forensic examination of the seized materials revealed close to 600 images depicting child pornography.
Successfully Prosecuted!
Thank you FBI for your thorough investigation, reporting and testimony; and we recognize and thank the United States Department of Justice U. S. Attorney's Office Western District of Texas for prosecuting this case!
You really care!
The Importance of Connecting with Your Child's Teacher
Many child experts believe, connecting with your child's teacher is one of the most important activities that you may do for your child. The reason being is that, if a positive partnership is developed between you and the person that educates your child, it will contribute to the student's overall level of success in school. Numerous studies indicate that, outside of the immediate family, a child's teacher is the second most important individual within the life of your child. By making an effort to personally connect with the educator, you are setting the stage to develop a positive relationship with the teacher, and helping your child develop a strong and rewarding relationship with their teacher.
Some say when you have a positive relationship with your child's teacher, it helps your child in numerous ways. First, it makes them feel good about attending school. Second, it motivates them to achieve higher levels of success at school. Thirdly, and most importantly, it shows your child you completely trust the teacher they have. They too will trust their teacher in most situations. All in all, this connection is highly rewarding for all in involved and the child is sure to feel as if everyone that they interact with each day is working together because they truly care about them. This will make the youngster feel very important, which does wonders for their self-esteem AND their academic success.
Relationship Between Parent, Teacher and Child
As trust develops in a relationship between the parent, teacher and the child, remember who is the parent, you are. Always keep in mind no matter how much you trust a teacher in the classroom, we recommend never to allow your child to be alone with their teacher. We like to think most teachers are honorable with their intentions with your child(ren), although, many child sexual abuse offenders select careers in which they can easily access children and attempt to win over the trust of the parents and the child, intending to eventually get the child alone.
We would not recommend you allowing a teacher to come into your home. Keep your home safe for your child. Children are able to learn just fine in the classroom without the teacher coming into the home of the child. Friendliness is important, although, we have found it better to encourage parents to keep teachers in the classroom where they belong. It maybe difficult to turn down an offer from the child's teacher of taking the child for an ice cream after school, especially with a parent's busy schedule. If someone is going to take your child for an ice cream cone, let that person be you.
Hope For Children Foundation
https://hopeforchildrenfoundation.org/