Posted by Patricia on Nov 27th 2018
Massachusetts Leader Helping Kids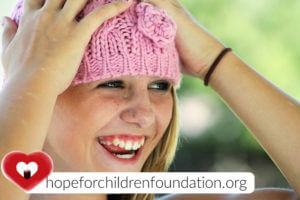 The leader of the Massachusetts Department of Children and Families says the agency launched a pilot program to try to prevent foster kids from disappearing from state care over the summer.
Missing and Absent Pilot Program
DCF Commissioner Linda Spears told 25 Investigates the "missing and absent" pilot program rolled out in western Massachusetts over the summer, not long after Boston 25 News first aired a yearlong investigation in May which found child welfare workers across the country had kicked thousands of missing foster care children out of the system.
Missing and Forgotten
Thousands of foster kids kicked out of the system – Spears had denied or ignored repeated requests for an interview since then, but on Friday Boston 25 News anchor Kerry Kavanaugh caught up with Spears at an event in Boston for National Adoption Day. Spears insisted the state hasn't shut out any foster children who've wanted help. When confronted with the findings of 25 Investigates and the direct accounts of former foster kids who say they were denied services, the DCF commissioner seemed to put the blame on the former foster kids themselves. "There are some kids who leave our system who have elected – whether it was a good choice or not—not to receive services," Spears said. "They're always able to come back to us if they need assistance."
Prospective Foster Parents
In June, 25 Investigates spoke to another former foster child and her prospective foster parents who say that's just not true. More foster kids say they were kicked out of system
Despite pushing back against what 25 Investigates uncovered, Spears says DCF's latest pilot program aims to keep foster children from disappearing from the system in the first place.
"We believe that if you sit and talk with children and really do intensive supports around them when we believe they're at risk for running, that we can dramatically reduce the number of kids who are on the run," said Spears.
Thank you,
Hope for Children Foundation