Posted by Patricia on Jun 23rd 2018
Operation Wellspring referred to as: OWS
The following information was copied from the FBI Website. Please go to www.fbi.gov for additional information.
Initiative Operation Wellspring builds the cyber investigative capability and capacity of the state and local law enforcement community. Through close collaboration with FBI field offices, IC3 helps state and local law enforcement partners identify and respond to malicious cyber activity.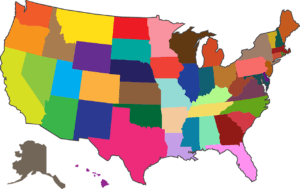 Operation Wellspring Key Components
• Serves as a national platform to receive, develop, and refer Internet-facilitated fraud complaints.
• Coordinates with FBI Cyber and Criminal components.
• Trains state and local law enforcement officers on cyber crime investigations.
• Addresses Internet-facilitated criminal cases not meeting most federal investigative thresholds by utilizing Cyber Task Force (CTF) state and local officers.
CTFs The Operation Wellspring Initiative was launched in August 2013 with the Salt Lake City CTF, in partnership with the Utah Department of Public Safety. Since then, OWS has expanded to 13 field offices: Albany, Buffalo, Kansas City, Knoxville, Las Vegas, New York City, New Orleans, Oklahoma City, Omaha–Des Moines, Phoenix, Richmond, Salt Lake City, and San Diego. Total OWS Opened Investigations The IC3 receives, on average, 800 complaints per day, and OWS offers CTFs a consistent resource to identify Internet fraud subjects and victims located throughout the world. As a result of Operation Wellspring OWS, 27 investigations were opened in 2017. Accomplishments included arrests, disruptions, convictions, indictments, and asset forfeitures. In addition, financial restitutions were obtained and criminals were sentenced. Victim Complaints The IC3 provided 289 referrals to 13 CTFs based on 1,867 victim complaints. The total victim loss associated with these complaints was approximately $15.7 million.
OWS Statistics
2017 Internet Crime Report
Operation Wellspring OWS Success Stories Multiple victims reported on www.IC3.gov that they had been defrauded by the same subject over the internet. The victims shipped high end clothing and jewelry to the subject without receiving the agreed compensation. The subject broke off all communication after receiving the products. The Deputy District Attorney from the San Diego County District Attorney's Computer and Technology Crime High-Tech Response Team (CATCH) agreed to handle the case at the state level. The investigation included the execution of a physical search warrant and arrest at the suspect's home by members of the FBI San Diego CTF and members of the San Diego District Attorney's CATCH team. As a result of the search and arrest, investigators recovered stolen property and obtained a recorded interview in which the suspect admitted to the theft. The San Diego Regional Computer Forensics Laboratory (RCFL) was also used to analyze devices seized during the search warrant providing additional evidence for the case. The cooperative effort between IC3, the San Diego District Attorney's CATCH team, the San Diego RCFL and FBI San Diego CTF resulted in a theft conviction and the return of stolen property.
Theft From Electronics Internet Retailer
This case involved the employee theft of approximately $25,000 worth of merchandise from a San Diego-based electronics internet retailer and the coordinated sale of the stolen items on a co-conspirator's auction website. A component of this case included an internet return fraud scheme in which the subjects purchased items from an online seller and later returned less valuable products for a refund. Working with the OWS Task Force, the Deputy District Attorney from the San Diego County District Attorney's CATCH agreed to handle the case at the state level. Analysis of search warrant returns showed the sale of the stolen items and the division of the proceeds between the two subjects. Both subjects admitted to the crimes during recorded interviews and were later arrested. Both subjects pled guilty to felony charges and were required to pay restitution to the victim.
Arrested and Activities Disrupted
In the spring of 2016, Brandon Douglas Shanahan began impersonating a former, well-known University of Tennessee football player to extort and threaten multiple female victims. Utilizing a username posing as the player, Shanahan would threaten bodily harm and demand inappropriate photographs. Multiple victims were identified with similar reports of harassment during the investigation and through IC3 complaints. In June 2016, Shanahan was arrested and activities disrupted. Shanahan knowingly transmitted in interstate and foreign commerce with intent to extort money and other things of value. In December 2016, Shanahan entered a guilty plea on the count of interstate communications with the intent to extort. Shanahan broke his bond agreement, was re-arrested, and pled guilty to an additional count. Shanahan was sentenced to 30 months in a Federal Bureau of Prisons (BOP) Facility, followed by a one-year probation.
Multiple Victims Reported
Multiple victims reported to the IC3 that they had not received vehicles purchased and paid for via the internet. The IC3 aggregated the complaints, conducted independent research, and provided the information to the FBI Knoxville CTF. The resulting investigation determined Irvin Cachu-Melo and Luis Javier Martinez-Melo were operating as "money mules" in an on-going wire fraud scam involving the fraudulent sales of automobiles. Cachu-Melo and Martinez-Melo used stolen identities acquired by Martinez-Melo, to conduct wire transfers of the funds.
In 2017, The investigation determined Cachu-Melo was arrested and pled guilty to Conspiracy to Commit Money Laundering. Cachu-Melo was sentenced to 25 months in a BOP Facility along with three years of supervised release. Martinez-Melo was also arrested and pled guilty to Conspiracy to Commit Bank Fraud, Aggravated Identity Theft, and Conspiracy to Commit Wire Fraud. Martinez-Melo was sentenced to serve 57 months in a BOP Facility and is subject to 5 years of supervised release.
Thank you for reading and learning more about how the FBI takes steps to protect you and your safety.
Hope for Children Foundation