Posted by Patricia on Jan 27th 2016
Praising the U.S.D.O.J.
We sincerely thank our United States Department of Justice for its extraordinary results of working together with so many toward securing arrests against those committing crimes against our nation's children. Thank you so very much!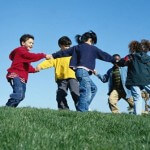 Praising the U.S.D.O.J.
The following will explain, as part of Project Safe Childhood, the U.S. Department of Justice has collaborated with international law enforcement partners to secure the arrest of child pornography producers and collectors around the world. In Operation Delego, for example, the Child Exploitation and Obscenity Section helped identify a global child pornography network and facilitate the arrest of offenders in thirteen countries on five continents. We are praising the U.S.D.O.J. for better protecting children.
International Crimes Against Children
Several major international law investigations – such as Operation Joint Hammer and Operation Nest Egg – have successfully dismantled multiple international child pornography organizations. In doing so, the Department of Justice has coordinated efforts with international law enforcement agencies such as Eurojust, the judicial cooperation arm of the European Union, to ensure that every available resource is put to use. These alliances also ensure that child pornography distributors, collectors, and producers around the world are identified, stopped, and held accountable for their actions.
Dangers Lurking
Even after child pornography producers are identified and convicted, their recordings still circulate online and elsewhere for the continued consumption by other like-minded offenders; therefore, the danger of the production, distribution, and possession of child pornography remains multifaceted and disturbing for victims all over the world.
Project Safe Childhood
Project Safe Childhood relies upon the ongoing efforts by and relationships between law enforcement agencies, nonprofit entities (including schools), advocacy organizations, and many others. In order for Project Safe Childhood to continue to fulfill its mission, all partners will need to continue to work collaboratively to keep pace with those who seek to harm any child.
We cannot thank you enough so we are praising the U.S.D.O.J. for better protecting our nation's sons and daughters from child abuse.
Hope for Children Foundation also known as Hope for Children
https://hopeforchildrenfoundation.org/
https://www.justice.gov/psc