Posted by Patricia on Jan 27th 2016
Are You Committed to Children
You are committed to Children – Join Hope For Children Foundation and through our training initiatives learn better ways to prevent cruelty to children.
Hope For Children Foundation continues its efforts to help children and their families. The U.S. Department is also committed to the safety and well-being of every child and has placed a high priority on combating sexual exploitation of minors.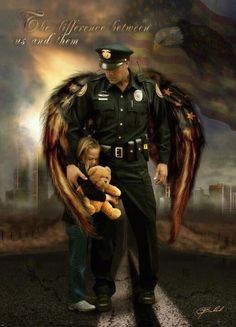 Are You Committed To Prosecuting Offenders
Through a network of federal, state, and local law enforcement agencies and advocacy organizations, Project Safe Childhood attempts to protect children by investigating and prosecuting offenders involved in child sexual exploitation. Are you supporting Project Safe Childhood in you community?
Are You Interested In Project Safe Childhood
Project Safe Childhood is implemented through partnerships including, among others, the following organizations: United States Attorney's Offices and the Executive Office for United States Attorneys; the Child Exploitation and Obscenity Section of the Department's Criminal Division: Internet Crimes Against Children Task Forces; federal law enforcement partners, including the Federal Bureau of Investigation, the U.S. Postal Inspection Service, Homeland Security Investigations, United States Secret Service, and the United States Marshals Service; advocacy organizations such as the National Institute of Justice; and state, local,tribal,and military law enforcement officials.
Child Sexual Abuse – Wikipedia
Child sexual abuse or child molestation is a form of child abuse in which an adult or older adolescent uses a child for sexual stimulation. Forms of child sexual abuse include engaging in sexual activities with a child (whether by asking or pressuring, or by other means), indecent exposure (of the genitals, female nipples, etc.), child grooming, or using a child to produce child pornography.
Child sexual abuse can occur in a variety of settings, including home, school, or work (in places where child labor is common). Child marriage is one of the main forms of child sexual abuse; UNICEF has stated that child marriage "represents perhaps the most prevalent form of sexual abuse and exploitation of girls". The effects of child sexual abuse can include depression, post-traumatic stress disorder, anxiety, complex post-traumatic stress disorder, propensity to further victimization in adulthood, and physical injury to the child, among other problems. Sexual abuse by a family member is a form of incest and can result in more serious and long-term psychological trauma, especially in the case of parental incest.
The global prevalence of child sexual abuse has been estimated at 19.7% for females and 7.9% for males. Most sexual abuse offenders are acquainted with their victims; approximately 30% are relatives of the child, most often brothers, fathers, uncles, or cousins; around 60% are other acquaintances, such as "friends" of the family, babysitters, or neighbors; strangers are the offenders in approximately 10% of child sexual abuse cases. Most child sexual abuse is committed by men; studies on female child molesters show that women commit 14% to 40% of offenses reported against boys and 6% of offenses reported against girls.
Pedophile
The word pedophile is commonly applied indiscriminately to anyone who sexually abuses a child, but child sexual offenders are not pedophiles unless they have a strong sexual interest in prepubescent children. Under the law, child sexual abuse is often used as an umbrella term describing criminal and civil offenses in which an adult engages in sexual activity with a minor or exploits a minor for the purpose of sexual gratification. The American Psychological Association states that "children cannot consent to sexual activity with adults", and condemns any such action by an adult: "An adult who engages in sexual activity with a child is performing a criminal and immoral act which never can be considered normal or socially acceptable behavior."
Thank you so very much for caring,
Hope for Children Foundation also known as Hope for Children
Learn more about Hope For Children Foundation: https://hopeforchildrenfoundation.org/
Learn more about PROJECT SAFE CHILDHOOD: https://www.justice.gov/psc