Posted by Patricia on Nov 30th 2018
Christmas and Its Meaning
It's that time wonderful time of the year again. December is fast approaching and with it comes all the joys of Christmas.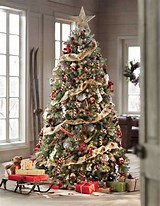 What Does This Time Of The Year Mean To You?
What does December 25, mean to you? Is it the extra time you spend with loved ones, the exchange of gifts and of course let's not forget about those presents Santa places so perfectly around and under the tree, the lights in the windows, the cards received by U.S. mail or some emailed, turkey, ham, beef, or lamb dinners with family and friends, snowmen awaiting their designer faces, stockings hanging in the living room, and shouts of "Merry Christmas"?
Happy or Sad?
Well you may know, for many people, this holiday season is a time of sorrow. So many people don't have the extra money to buy presents for their children, family, and friends. Many are saddened when they think of their loved ones who will not be able to come home for various reasons during the holidays. Special dinners may be only a wish and not a reality for some with barely having little to eat. Yes, this happens in America as well as other countries.
Love for All
Although the saddest of situations might be surrounding you this Christmas, Christmas can be a season of great joy. The true meaning of Christmas is a time of God showing His great love for each and every one of us. When you allow this time to be a time of healing and renewed strength, you might be surprised to see what happens in your life and with your loved ones. You see, Christmas is when we celebrate the birth of the Christ child.
Experiencing This Time Of The Year
Try and experience the holidays in a new way this year. We hope joy and peace will surround you and last you and your family. Remember God answers prayers in His timeframe. His timeframe is not necessarily ours. His promises are true.
Thank you for reading this. We hope your holiday season is peaceful, joyous, and fulfilling.
Hope for Children Foundation