Posted by Patricia on Jun 24th 2018
Hot Topics for 2017 Business Email Compromise
Most of the following information was copied from the FBI Website www.fbi.gov
BEC is a sophisticated scam targeting businesses that often work with foreign suppliers and/or businesses and regularly perform wire transfer payments. The Email Account Compromise (EAC) variation of BEC targets individuals who regularly perform wire transfer payments. It should be noted while most BEC and EAC victims reported using wire transfers as their regular method of transferring business funds, some victims reported using checks. The fraudsters used the method most commonly associated with their victims' normal business practices. Both scams typically involve one or more fraudsters, who compromise legitimate business email accounts through social engineering or computer intrusion techniques to conduct unauthorized transfers of funds. Because the techniques used in the BEC and EAC scams have become increasingly similar, the IC3 began tracking these scams as a single crime type in 2017.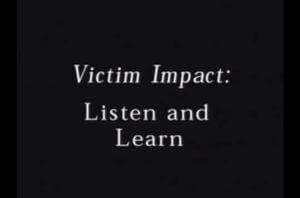 Hot Topics Fraudulent Transfers
Fraudulent transfers conducted as a result of BEC and EAC have been routed through accounts in many countries with a large majority traveling through Asia.
BEC and EAC are constantly evolving as scammers become more sophisticated. In 2013, victims indicated the email accounts of Chief Executive Officers or Chief Financial Officers were hacked or spoofed, and fraudulent emails were sent requesting wire payments be sent to fraudulent locations. In 2014, victims reported personal email accounts were being compromised, and fraudulent requests for payment were sent to vendors identified out of their personal contact lists. In 2015, victims reported being contacted by subjects posing as lawyers or law firms instructing them to make secret or time sensitive wire transfers.
Personally Identifiable Information
BECs may not always be associated with a request for transfer of funds. In 2016, the scam evolved to include the compromise of legitimate business email accounts and fraudulent requests for Personally Identifiable Information or Wage and Tax Statements commonly known as W-2 forms for employees. In 2017, the real estate sector was heavily targeted with many victims reporting losses during real estate transactions.
Romance, Lottery, Employment, and Rental Scams
The BEC/EAC scam is linked to other forms of fraud, including but not limited to: romance, lottery, employment, and rental scams. The victims of these scams are usually U.S.-based and may be recruited to illegally transfer money on behalf of others.
In 2017, the IC3 received 15,690 BEC/EAC complaints with adjusted losses of over $675 million.
For additional information please review the FBI Website www.fbi.gov
Thank you,
Hope for Children Foundation