Posted by Patricia on Jan 27th 2016
Spotlights Child Abuse Investigations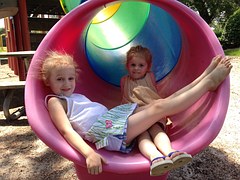 In this day and time we live, we must be proactive in continually protecting our children. Statistics evidence, children are usually abused by someone they know and had trusted. This is the reason we must be so very careful with the lives of precious children. Protecting our children becomes complex when the mother works outside the home. Many women in today's world choose to work outside the home to help the family with financial desires and needs. Therefore, invest the time it takes to carefully protect your children when you are not with these precious little ones.
Spotlights Child Abuse Investigations

Hope For Children Foundation works to provide the right path of action for protecting children and their families from abusers.
Hope For Children Foundation boldly requests you and your family to appreciate and applaud the U.S. Department of Justice for their special efforts of protecting our nation's sons and daughters. Under Project Safe Childhood, through the U.S. Department of Justice, the number of federal prosecutions involving child sexual exploitation has increased significantly. These prosecutions have resulted from an increased number of international, federal, state, and local investigations.
Indictments for Exploitation of a Minor
In fiscal year 2011, United States Attorneys' Offices obtained 2,713 indictments, against 2,929 defendants, for offenses involving the sexual exploitation of a minor. This represents a 15% percent increase in the number of indictments over fiscal year 2007 (in which 2,364 indictments were filed against 2,470 defendants).
Production of Obscene Visual
Since the beginning of fiscal year 2007, more than 11,447 defendants have been convicted in federal courts of an offense related to the sexual exploitation of a minor. These crimes have ranged from production of obscene visual depictions of minors engaged in sexually explicit conduct to receipt, distribution, possession, and/or production of child pornography to the direct physical, sexual abuse of a minor.
I cannot thank you enough for caring about stopping child abuse.
Hope for Children Foundation
See https://hopeforchildrenfoundation.org/ for more information.
See https://www:justice.gov/psc