Posted by Patricia on Jun 28th 2018
Hope for Children Foundation has dealt with many unlawful attacks on this child abuse organization, our business, through corporate data breaches by criminals who have wrongfully crashed our Website, stolen and intercepted our Google AdWords Ad Grant account,Tech Support Fraud, and other criminal activities. Hope for Children Foundation warns all people and business who use electronic technology to be very careful. We are one of many child abuse charities where individuals can seek support in many areas such as child abuse help and its prevention. Child abuse are horrible acts and should be stopped. Hope for Children Foundation provides free education to the general public with instruction of ways to prevent child abuse. We hope you read this carefully and find ways to better protect your electronic technology from thieves. Most of this information was copied from the Website of the FBI. Please go to www.fbi.gov for additional information.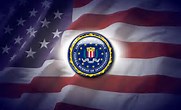 Tech Support Fraud
Tech Support Fraud is a widespread scam in which criminals claim to provide customer, security, or technical support in an effort to defraud unwitting individuals and gain access to the individuals' devices. There are many variations of this scam, and criminals are constantly changing their tactics to continue the fraud. For example, in addition to telephone calls, popup and locked screens, search engine advertising, and URL hijacking/typosquatting, criminals now use phishing emails with malicious links or fraudulent account charges to lure their victims.
Criminals
Criminals also pose as a variety of different security, customer, or technical support representatives and offer to resolve any number of issues, including compromised email, bank accounts, computer viruses, or offer to assist with software license renewal. Some recent complaints involve criminals posing as technical support representatives for income tax assistance, GPS, printer, or cable companies, or support for virtual currency exchanges. In some variations, criminals pose as government agents, who offer to recover losses related to tech support fraud schemes or request financial assistance with "apprehending" criminals.
Fraudulent Schemes
The "fake refund" variation of tech support fraud is increasing in reports and losses. In this scheme, the criminal contacts the victim offering a refund for tech support services previously rendered. The criminal pretends to refund too much money to the victim's account and requests the victim return the difference. The "refund and return" process can occur multiple times, resulting in the victim potentially losing thousands of dollars.
During this scheme, if the criminal can connect to the victim's devices, the criminal will download the victim's personal files containing financial accounts, passwords, and personal data, like health records, social security numbers, and tax information. The information is used to request bank transfers or open new accounts to accept and process unauthorized payments. Criminals will also send phishing emails to the victim's personal contacts from the victim's computer.
FBI IC3 Website
Additional information, explanations, and suggestions for protection regarding tech support fraud is available in a recently published Tech Support Fraud Public Service Announcement7 on the IC3 website.
In 2017, the IC3 received 10,949 complaints related to tech support fraud. The claimed losses amounted to nearly $15 million, which represented a 90% increase in losses from 2016. While a majority of tech support fraud involves victims in the U.S., IC3 has received complaints from victims in 85 different countries.
Federal Bureau of Investigation. Internet Crime Complaint Center www.fbi.gov
Please do all you can and depend on the FBI and other federal and state law enforcement entities to help you.
Thank you,
Hope for Children Foundation